About H4H
ABOUT HOGS FOR HOSPICE
Canada's Most Southern Motorcycle Rally – July 29, 30, 31, 2022
All bikes are welcome.
Hogs for Hospice is a 3 Day Motorcycle Rally in Leamington, Ontario at beautiful Seacliff Park on Lake Erie. The weekend long party has something for everyone to enjoy. Epic concerts, the best organized registered ride in Ontario, Freestyle Motocross Show, Custom Bike Show, Bike Games, Vendors, Beer Garden, Axe Throwing and much more.
HISTORY
Hogs for Hospice was started by a dedicated group of local citizens who had a vision of creating a world class motorcycle event that would raise money to support a new Hospice campus and health care in Leamington and the surrounding communities. Thanks to the hard work of many volunteers and the generosity of our sponsors, we have raised over $1,250,000 in just 5 years. We've had incredible concerts by Poison's lead man Bret Michaels, Canadian rockers 'Our Lady Peace', Arena Rock Tribute artists 'Hairball', country star Randy Houser and Hall of Fame legends Cheap Trick. 'Tour the Tip' registered ride to the most southern tip of Canada is being called by many, "the best organized ride I've ever been on" and 'Bob's Bike Games' on Sunday afternoon has proven to be an entertaining highlight of the rally.
The whole community has embraced this event from day one and with that strong local support we are able to grow bigger and better each year. To get a better idea of what we are all about be sure to check out the official video.
EVENTS
Tour the Tip Registered Ride
H4H Bike Games
Live Music at the Beer Garden
Freestyle Motorcycle Shows
Honour our Veterans Ceremony & Blessing of the Bikes
Concerts
Sunday Morning Worship
Over $1,250,000 Raised
by Hogs for Hospice™ in support of local hospice and healthcare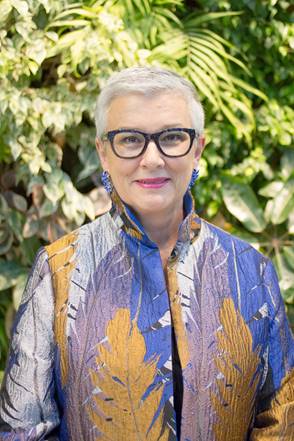 Hilda MacDonald
Mayor,
Municipality of Leamington
MAYOR'S MESSAGE
For the last two years, Hogs for Hospice has been the catalyst for bringing people in our community together like no other event in the past.
Volunteers and organizers, young and old, bikers and non-bikers, work as a team to put on a weekend of events that raises money for our hospital and hospice. People from all walks of life work shoulder to shoulder to see that this motorcycle rally is a fun, safe event that entertains visitors from near and far.
Sponsors reach into their pockets to enhance the level of service that is offered to attendees and vendors.
Our local restaurants, hotels and businesses roll out the red carpet to the folks visiting our municipality.
Our service groups find this an opportunity to support and engage.
Local churches offer a service on Sunday morning as a form of out reach into the community and beyond.
The concerts put on by Hogs are becoming known for a high caliber of entertainment offered in our Amphitheatre and are drawing people from beyond our local boundaries. What great nights these concerts have been!
The ride to the tip not only features our beautiful Point Pelee, but allows riders to appreciate the beauty of the southern side of our county. The roar of the bikes draws many spectators to watch the riders go by.
What started as an idea around a table of friends has brought friendship, fun, opportunity and goodwill to our community with always the goal of improving our quality of life.
We are thankful to the organizers, to the volunteers, the sponsors, the service groups, and businesses that contribute in some way to this weekend. You are a big part of making our small part of the world a better place.
Thank you.
Hilda MacDonald
"Tour the Tip"
Registered Ride
Saturday, July 30th
10:30 am – 1:30 pm
Help raise money and earn rewards with pledges.
CONTACT US
Our team is very busy preparing for this years Hogs For Hospice. Please visit our facebook page for more information. Sorry we will not have time to respond to all inquiries.
Thank you and see you at the event.