Hogs for Hospice
50/50 Raffle
Gold Sponsor:

Silver Sponsor:

Congratulations to our 50/50 Draw Winner
Dennis Dowker
Winning Number: 6821068
Jackpot Prize: $90,775
JOIN US IN MAKING OUTSTANDING CARE POSSIBLE!
Entering the Hogs for Hospice 50/50 is a great way to support the Erie Shores Hospice. With the cancellation of this year's rally due to Covid-19 your support is needed now more than ever. All proceeds from this raffle go to the Erie Shores Hospice Campus in Leamington.
WINNING TICKET DRAWN DECEMBER 31, 2021
Raffle runs December 01, 2021 to December 30, 2021 at 11:59pm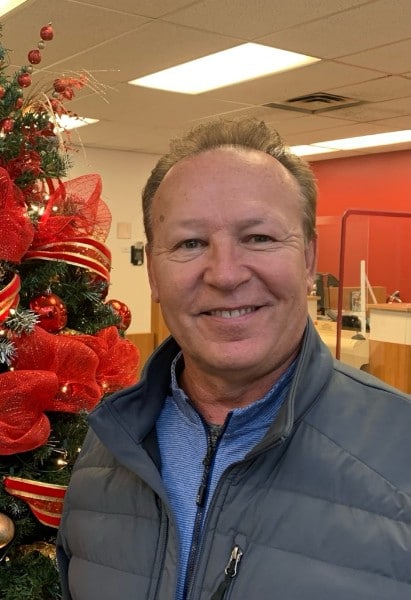 EARLY BIRD WINNER
Walt Cherneski
$500
Walt has been a long time friend and supporter of H4H. Walt is a man of Character & Community when we called him about his winning ticket he was very quick to say thank you and to ask about volunteering opportunities for H4H "What a Great Guy"
All Early Bird winners are still eligible for the Grand Prize so get your tickets now for the next early bird draw!
FREQUENTLY ASKED QUESTIONS
Lottery License: #RAF1227973
Purchaser must be 18 years or older to play and located in Ontario.
Tickets will be sold using electronic raffle system supplied by Ascend Fundraising Solutions.
Tickets can be purchased for $10.00 for 5 numbers, $20.00 for 20 numbers, $50.00 for 150 numbers, and $100 for 500 numbers. Purchases can be made online at www.hogsforhospice.com with a credit card only purchase.
The raffle will launch December 01, 2021 and close December 30, 2021 by 11:59 p.m.
The two (2) Early Bird draws will take place on December 15, 2021 and December 22, 2021. The first Early Bird draw of $500 will close at December 15, 2021 at 11:59 p.m. and the winner will be selected on December 16, 2021 at 11:00 a.m. The second Early Bird draw of $1000 will close at December 22, 2021 at 11:59 p.m. and the winner will be selected on December 23, 2021 at 11:00 a.m.
The winning ticket number for the Grand Prize draw will be selected on December 31, 2021 at 11:00am by a Random Number Generation (RNG) system from all raffle numbers sold for the draw for that day/game.
Erie Shores Health Foundation Staff and Board of Directors, as well as their spouses, children and children-in-law are not permitted to purchase tickets and are not eligible to win.
One cash prize will be awarded for the draw, the winning ticket will be posted on the www.hogsforhospice.com website and will also be posted on social media. The winner will be contacted directly.
The winning ticket holder has 6 months in which to claim their prize from the date of the draw their ticket was purchased for.
The winner must provide his/her name, address and phone number with picture identification for our report sheet and send it to ccolautti@eshc.org or call 226.347.3382.
Once the certified winner is verified, and provides identification with photo ID, they will be given a cheque in the amount of the declared prize which is a minimum guaranteed cash prize of $7,500. The final prize total will be calculated at 50% of any additional sales. If the winner cannot provide photo ID, then the winning proceeds will be held until such identification can be provided.
In the event that no winner comes forward, the winning stub will be kept in a safe and held for 6 months. After that time period has elapsed the prize will be donated to the Erie Shores Health Foundation with the approval of the Alcohol and Gaming Commission of Ontario (AGCO)
For all inquiries on the conduct prizing and the procedures of the lottery please call 226.347.3382.
Please play responsibly. To learn more, visit www.connexontario.ca or phone #1.866.531.2600